Go Fish
---
(My first story)

It was a beautiful, sunny day as Josh walked down the quiet stream. He was walking bare-foot wearing no more than his brown bucket hat, his white nerd T-Shirt ("No, I won't fix your computer.") and his black sport shorts.

Clutched in one hand was a shiny fishing rod, the other held a sparkling red and white ball - A Poke Ball. Nestled inside the Poke Ball was a Pokemon, anxious to get out.

Josh finally stopped on a spacey mound of dirt on the bank. He examined his fishing rod closely. The handle had a nice grip, not too hard and not too soft. The fishing line looked strong enough to slice cheese and the lure on the end was a miniture Poke Ball, with a hook just underneath it.

He dropped his Poke Ball and taking a firm grip of the handle with his right hand, and his other on the reel, Josh whipped the line into the river. There was silence. Nothing but silence as he waited for a bite.

Yawn. Time passed. Josh had pulled out a cheese sandwich from his pocket and took a bite out of it, wishing a Pokemon would do the same to his fishing rod.
'Perhaps Geodude might like some fresh air,' he thought, picking up the inanimate Poke Ball and throwing it.

White light. White light burst out of the Poke Ball that Josh had just thrown along the bank. It took shape of a rock, a rock with two arms. It took colour. Josh could now see a face. A happy face.
"Geodude," the rock chirped, obviously happy to see the natural sunlight.
"Good morning, Geodude," Josh greeted his friend. "How are you, buddy?"
Geodude nodded and bounced up and down in excitement, 'causing the ground around him to quake.
"Whoa, boy," he calmed his Pokemon down. "Remind me to let you out more often."

The stream bubbled. Josh looked back. Bubbles were emerging not far off down the stream. Both Geodude and Josh looked with extreme interest. Suddenly, without any further warning, a red fish burst out and jumped onto the bank!
"Hey," Josh exclaimed. "That's a Magikarp!"
Josh had learned that Magikarp weren't terribly useful, but their evolved form, Gyarados, was extremely fierce.
"You know what they say, Geodude," Josh turned to his Pokemon. "A catch is a catch!"

Magikarp was flopping wildly on the bank, flailing around. It didn't do so well on land.
"Go, Geodude!" Josh shouted, watching his Pokemon get to it.
Geodude quickly bounced towards the Magikarp, eyes firey with passion.
"Alrighty, start with a Tackle attack!"
Geodude charged at the Magikarp, sending it back a good two metres. But it wasn't over. If anything, that seemed to have ticked off the Magikarp more. Magikarp bounced back towards Geodude, and with what seemed like a fluke, knocked the rock good and proper with its tail. Geodude, being resistant to physical attacks like this, was not terribly phased by it.
"Try getting it with Rock Throw!"
Geodude dug into the ground and picked several rocks, some smooth and many sharp. It pelted them quickly at its foe, many hitting it. One sharp one got Magikarp square in the eye.
Magikarp could not respond to this attack, despite its efforts. It flailed to and fro, but failed to hit Geodude. It seemed to be tiring quickly.
"Finish it with Rollout!"
Geodude curled up into a ball and began rolling forward at an alarming rate. Magikarp was bouncing around but failed to move out of the way in time.
"WHACK!"
Magikarp was sent flying into the air, then hit the ground.
"THUD!"
Josh, seizing his chance, pulled a spare Poke Ball out of his pocket and hurled it at the Magikarp. It opened up, emitting a red light which engulfed Magikarp and sucked it into the ball. It fell to the ground and started wiggling around, as the Magikarp struggled its capture.
Josh waited. Hoping that this would be a capture.
__________________
A life without Christ is just a life that is never fixed.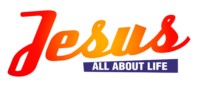 Intolerance
Current Chapter:
Eighteen
URPG