Checkmate
---
It was a breezy, cloudy Winter morning and Josh was down in the park. He loved being outside on a sunless day, things just felt a lot cooler.
There were few people out. Some were playing chess and others were playing frisbee with their pet Growlithe. Some were running off because they thought it was going to rain.

Josh was relaxing under a gum tree, enjoying the nice breeze. Others would think he was crazy. Not because he was outside, but rather the fact he was only wearing T-Shirt, shorts and sandels - in ten degree Celsius weather. Occasionally people walking by him would give him obscure expressions, looking as though they wondered if he had been born in Antarctica.

There were some Pokemon around Josh, too. There was his new Caterpie, whom he had caught after it had invaded his room; Magikarp, who was in a nearby pond, had been caught on a fishing trip; and his Geodude, his trusty partner who had been with him since the beginning of his journey. He remembered it like it was yesterday...

Four years ago...
"Excuse me, Professor Oak?" a young boy asked. A grey haired man had turned from his computer to face him.
"Ah, Josh," he said. "What could I do for you today?"
"I found this Pokemon injured on Route 1," he held a small boulder out in front of him, which had two arms protruding from it.
"That's a Geodude," Professor Oak frowned. "What would it be doing on Route 1?"
"I don't know, Professor, but when I was bringing the shopping back for Mum from Viridian City I just found it..."
Oak looked at Josh. He knew Josh was hiding something from him.
"So you just found this?"
"Well... not quite..." Josh began explaining himself to the Professor.

The present
Josh looked around. Less and less people seemed to be in the park now. Many of the Growlithe trainers were running home, not wanting their Fire-type to get wet and sick.
"Hey, guys," Josh called to his Pokemon. All three looked up. "I'm going to check out those chess games. 'You lot be okay here?"
His Pokemon all nodded so he walked over to the chess games. There were people laughing, chatting and just being quiet as they all played their games. This wasn't what Josh was interested in though.

All the way down the back, something odd that other people didn't really pay attention to, was the most peculiar sight Josh had seen.
It was a Pidgey. A Pidgey playing chess. The brown bird was pushing pieces (into the correct places) and seemed to be thinking awfully hard.

"Hey," Josh walked over to the bird, who looked up and then back down. "So... You play Chess?"
Pidgey looked up again and nodded. "Pidgey..."
Josh smiled in a friendly manner. "Do you have a trainer?"
Pidgey shook its head and continued to move a black bishop three spaces diagonally to the right.
"That's extraordinary," Josh sat down on the white side and moved a pawn forward a space. "Do you want to have a game with me?"

Four years and one hour ago...
"Why does Mum make me go all the way to Viridian?" A ten year old Josh muttered to himself, kicking at the ground as he walked. "What's more is I don't even have a Pokemon. If a Spearow attacks I'll have to run..."
He was kicking rocks as he walked. Big ones, little ones. Whatever he found really, but was careful to avoid kicking Pokemon.
"I wanted to play Half-Life, but no..." he kicked a big rock extra hard, but suddenly regretted it. It hurt his foot. He grabbed his foot and started rubbing it. But that wasn't all, he could swear he heard the rock yell. A yelling rock? Perhaps in Hoenn but this was Kanto. He ran over to it and noticed it had a face.
"Geo..." it said weakly.
"Oh my gosh," Josh picked it up. "Are you a Pokemon?"
Geodude did not respond, but Josh knew it was still alive.
"I better take you back to Professor Oak."

The Present... Again...
It was on. Pidgey had formed a defense with all its pawns. As for Josh, he was slowly letting his rooks and queen out. It was intense. For every piece that Josh took, Pidgey got back even worse, pushing him back. Within five minutes, Josh had taken half of Pidgey's pawns but Pidgey had taken most of his own, a bishop, a rook and his queen.
"You're good," said Josh, smiling. He moved his remaining rook forwards to take one of Pidgey's. Bad move. Pidgey moved its queen and took Josh's. "Nice."

Four years ago...
"And that's the whole story," Josh finished.
"Intriguing," Professor Oak said simply. "I don't blame you for mistaking it for a rock, many have. But I am very curious as to why that Geodude was out on Route 1."
"I am too, Professor," said Josh. Professor Oak obviously saw his sincerity, considering what he said next.
"Why don't you raise it, Josh?" he suggested.
"Me?" Josh was shocked.
"Well you do have your Pokemon Trainer's Liscence."
"Yeah, Mum made me get it. But, I could never do the real thing."
"Josh, this thing is in need of a real trainer."
"But you seem to be doing a good job here."
Oak sighed. "These are Pokemon that trainers have sent back here. I have enough trouble as it is. But this Geodude, needs real attention. I- I wouldn't be able to do it."
Josh thought for a moment. His parents had been encouraging him to go on a journey, have the experience. But... he didn't know.

The Present... Get used to it...
"Check," Josh moved his remaining bishop forward. Pidgey looked at him in shock. Obviously no one had taken the little bird this far. It thought for a second, then moved a pawn in the way of the bishop. Josh took the pawn with his bishop and then Pidgey took his bishop with its queen. He hadn't noticed that. He also hadn't noticed that he himself was now in check. Looking at his remaining assets, he knew he wouldn't be able to get a checkmate, but, if played correctly, perhaps a stale mate.

Bit under four years ago...
Josh was sitting in his room, a bag in front of him, packed with all sorts of supplies. He sighed. He didn't particularly want to leave home. But then again, there wasn't a whole heap to do there. And he figured he could visit often anyway.
Geodude bounced quietly and slowly over to his doorway, looking at him with curiousity. Josh smiled. "Hey, little guy."
Geodude quietly responded. "Geodude."
Josh got up, walked over to it, and then knelt down. "I'm going to be your trainer, Geodude. But don't worry, I'll always look after you."

The Present
"Pidgey."
Pidgey had done it. Josh stared in awe as his king was cornered, surrounded by a rook, a bishop and its queen.
"Brilliant game, Pidgey," Josh grinned at it. He had never been beaten at a game by a Pokemon. It was pretty interesting.
"Pidgey!" the intelligent bird chirpped excitedly.
"But you know what?" Josh suddenly said. "I bet I could beat you in a battle!"
"Pidgey," Pidgey said in a manner that sounded like it was saying "Bring it on."

Josh walked over to his three Pokemon who all seemed excited to see him.
"Guys," Josh said. "We're about to battle."
They leaned over to see the Pidgey right behind Josh. He was startled when he noticed it, but regained himself. "Ready?"
Pidgey nodded.

"Go Caterpie!"
They had found an open field and Pidgey looked ready to go. Josh started out by sending Caterpie. He knew the type match-up was bad, but he decided Caterpie needed the experience, and he could recall it if it got too rough.
Pidgey started kicking up sand at Caterpie. A Sand Attack.
"Get it with String Shot - Quick!"
Caterpie shot string out of its mouth at the Pidgey who it could just make out through the tidal wave of sand. Pidgey stopped kicking, its legs tied. However its beak and wings were still available and it used them for some attacks. It started pecking at Caterpie.
"Regain yourself and strike with Tackle!"
Caterpie rammed hard into Pidgey's head. Though it wasn't the most effective attack that had happened in the Pokemon world, it had been enough to get Pidgey of its case.
Pidgey, learning from its previous mistake, tried to go in for an attack with its wings. "String shot! Attach yourself to the wing!"
Caterpie shot another string, but it wasn't trying to render Pidgey defenseless and slow this time. No, it was going to try something else.
When Pidgey had been caught off guard by this attack, Caterpie climbed up the string, onto the top of the wing, and began pushing at Pidgey. This had effected its flight as Pidgey headed into a tree. both crashed, but Caterpie grabbed onto the tree just before Pidgey slammed into it, reducing the damage and allowing it to safely climb back down onto the ground - Pidgey wouldn't dare try and attack it while it was on the tree.
When Caterpie had come down, it looked awfully tired while Pidgey looked awfully irritated. Josh recalled Caterpie back into its Poke Ball and then turned to Geodude. "You're up."

Geodude quickly hopped into battle. Pidgey was interested in the new opponent, obviously thinking a rework of strategy would be needed. But Josh wouldn't let that happen.
"Rock Throw!"
He wasn't wasting any time. Geodude seized a massive pile of rocks and started tossing them at Pidgey, who was dodging as many as possible. However, when two in a row hit, the rest followed. After the barrage was over, Pidgey was walking around, obviously dazed.
"Poke Ball, go!"
Josh threw a Poke Ball at Pidgey, hoping it would capture. He was getting used to the process now. A red light was emitted, which compressed Pidgey and sucked it into the Poke Ball. It wriggled, jiggled, his heart was beating faster. Hoping it would "Ding!"
But it didn't. This was the first time it happened. Pidgey burst out of the ball in a white flash and began flying at Geodude at an alarming speed.
"Defense Curl!"
Geodude curled up into a ball and Pidgey bounced off it and landed hard on the ground. Geodude was in the perfect position.
"Rollout!"
This was it, Geodude rolled at Pidgey who was just getting to its feet. It looked like a perfect hit.
"What?!"
Pidgey got up to its feet just in time. Geodude rolled under it as it flew into the air. This would be Josh's mistake as Pidgey dived at Geodude pecking at it. Geodude started rolling off course at this sudden peck. Then it broke out of a roll as Pidgey continued its assault.
"Wait for it..."
Pidgey kept pecking at Geodude.
"Almost there..."
It almost looked like it was going to damage Geodude's face...
"Magnitude!"
Geodude seized a large clump of earth next to itself and pegged it at Pidgey. Pidgey took it to the head and fell to the ground. This was it.
"Poke Ball go!"
Josh threw the Poke Ball at the Pidgey who, like earlier, was sucked into it. It wriggled around. Would it catch this time?
__________________
A life without Christ is just a life that is never fixed.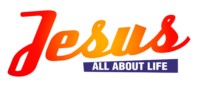 Intolerance
Current Chapter:
Eighteen
URPG