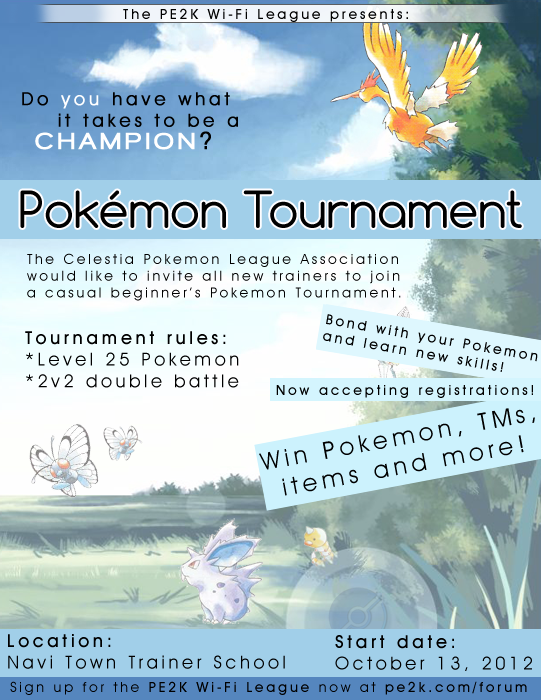 The
PE2K Wi-Fi League
is a casual playing enviornment for trainers who don't want to worry about EV training or IV breeding, and just play with their favourite Pokemon! Go on your own journey in the Celestia region, meet friends and rivals, catch wild Pokemon and defeat Gym Leaders!
All you need to play is a copy of Black, White, Black 2 or White 2 and a Wi-Fi connection!

Today is your very last chance to receive a free Pokemon Egg for your league team just by registering! Plus join now to take part in our very first Pokemon tournament with great prizes on offer! Hope to see you there!